Packaging adapted to the market requirements!

Since 2016, we have been creating disposable cardboard packaging for fruit, vegetables, mushrooms, eggs, flowers and other similar products. We focus on effective cooling, ease of transport and functionality.

A long process of experiments and construction works resulted in the creation of unique, proprietary packaging.
We respond to customer needs by creating packaging from scratch or on the basis of existing designs.
The design and material solutions used in our packaging are an alternative to plastic.

Our goal is to ensure that the products delivered in our packaging look like picked straight from the bush.

&nbsp &nbsp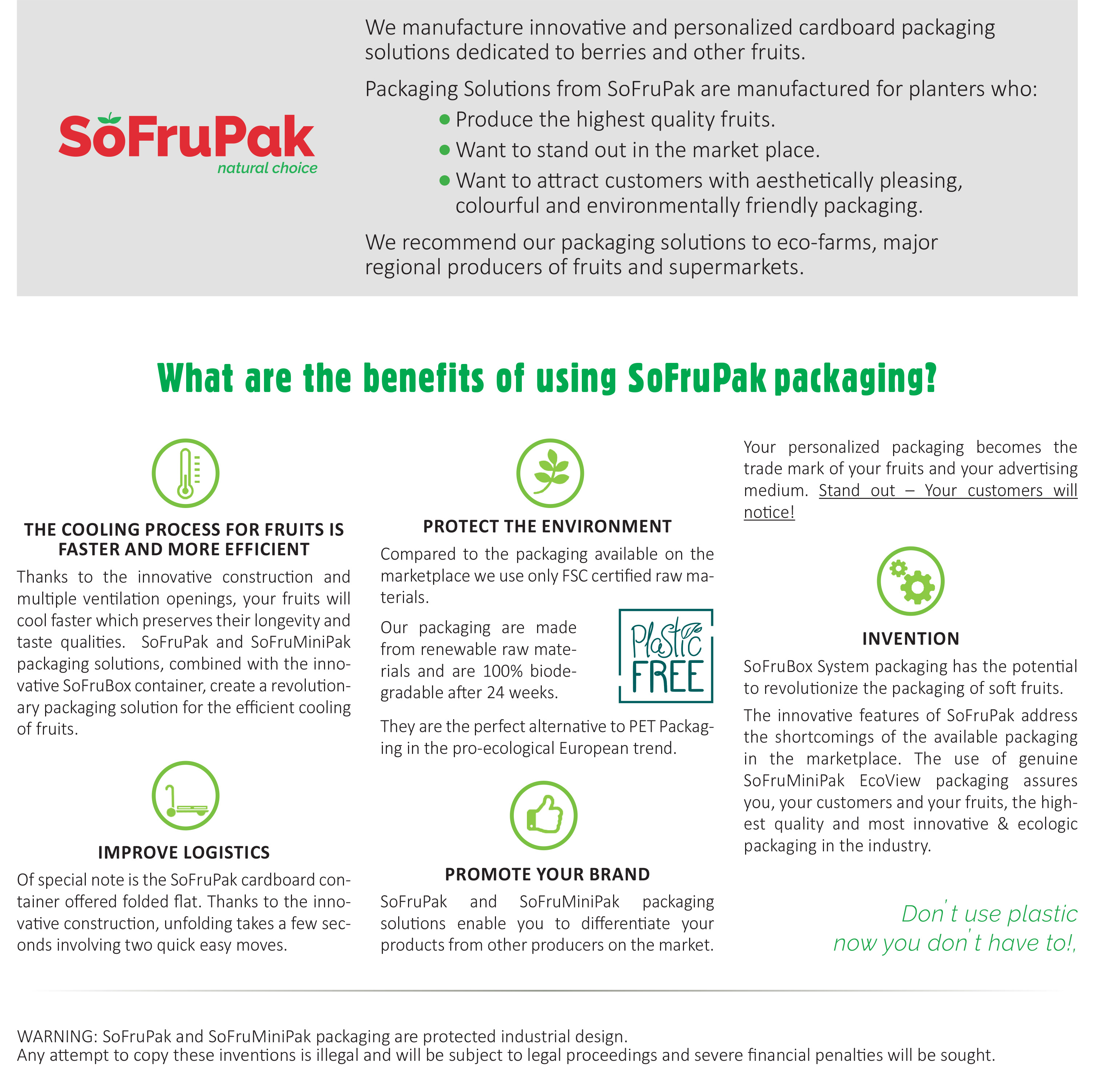 &nbsp &nbsp

&nbsp &nbsp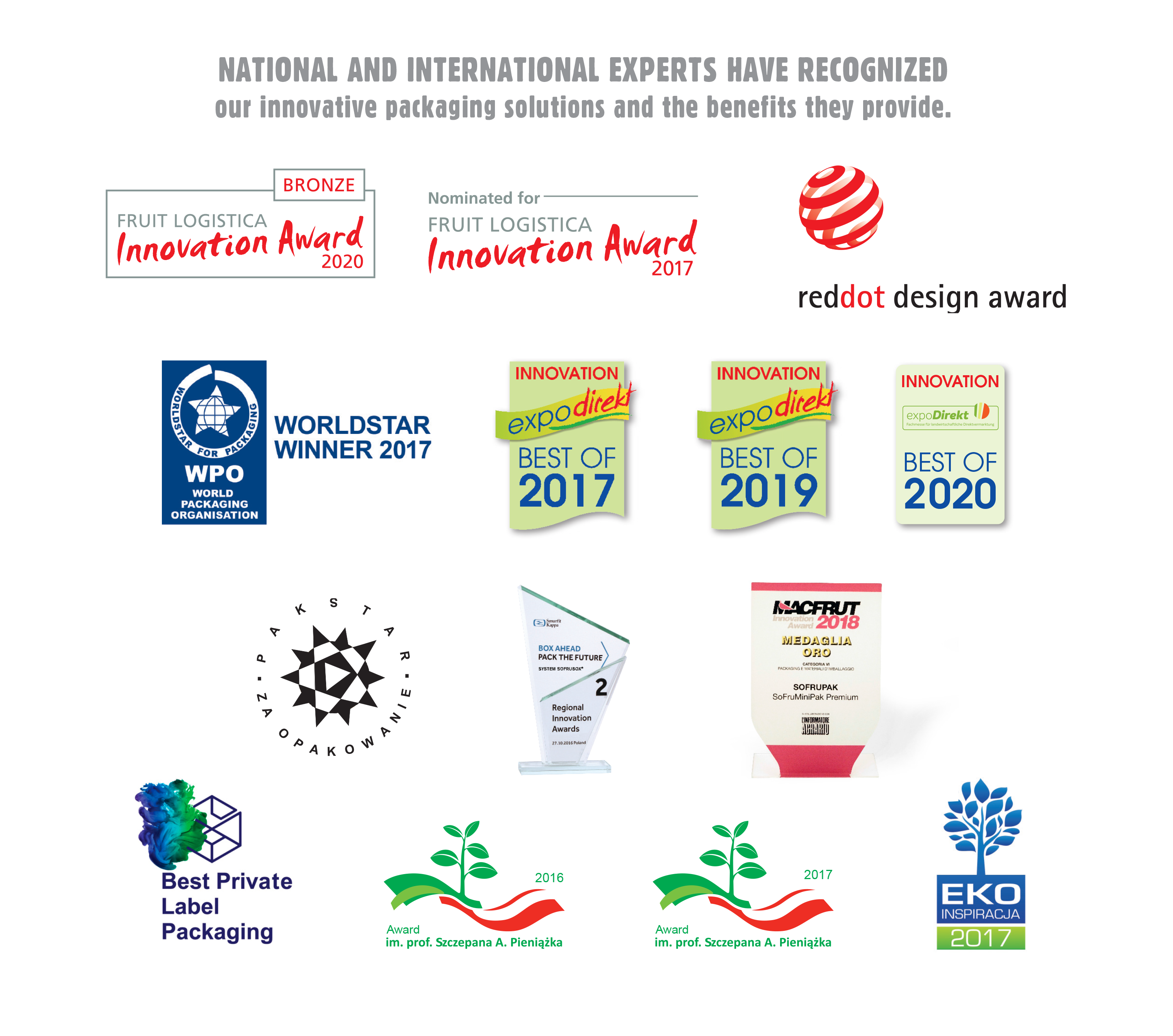 &nbsp &nbsp
| | | |
| --- | --- | --- |
| &nbsp &nbsp | CONTACT: | &nbsp &nbsp |
| &nbsp &nbsp | &nbsp &nbsp | &nbsp &nbsp |
Gomulin – Dąbrówka 10, 97-371 Wola Krzysztoporska, Poland
tel. +48 725 591 457
mail: sofrupak@sofrupak.com
&nbsp
&nbsp
&nbsp
&nbsp
September 2021
&nbsp &nbsp
&nbsp &nbsp
&nbsp &nbsp